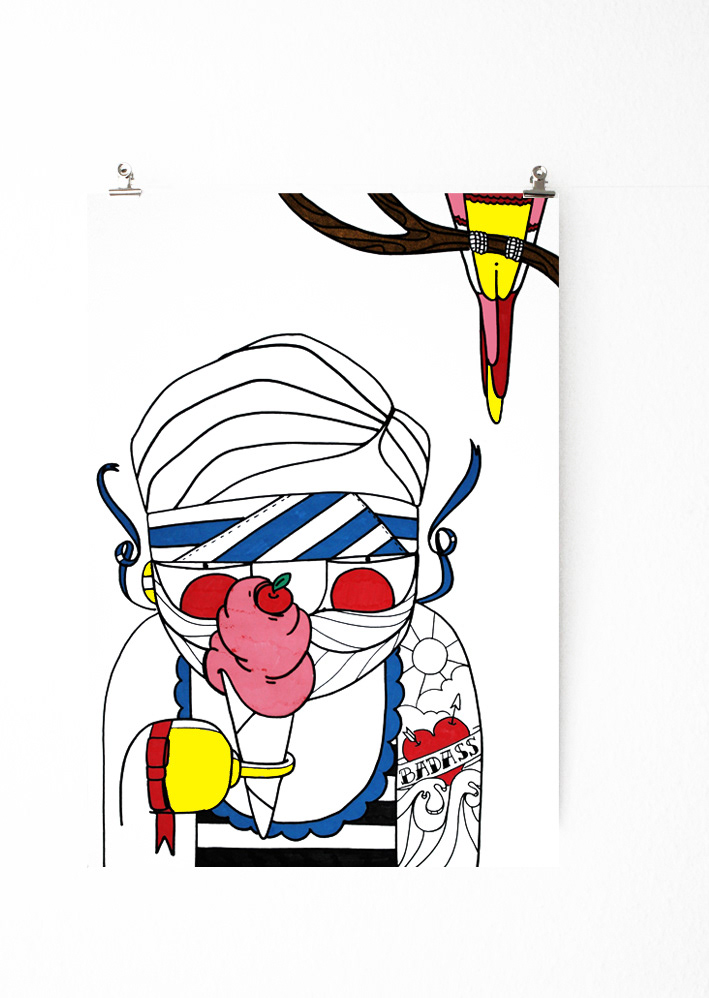 www.society6.com/boystoyscreatures
Here and there and everywhere.
From pencil&markers(2017) to print(2018)

-

process shots
Once upon a Christmas

back in 2013 this tote bag was born as 
a lovechild with the bowtie expert Badger&Fox. Later on it continued its carrier at a Xmas charity auction.
Another golden moment from way back down on memory lane: 
2012: Letterpress transformation with the help of the 
super awesome Szili Letterpress Studio. The original space selfie series was part of a collective exhibition of illustrators with the title: To infinity and beyond.